With so many options for Christmas gifting, I thought that it would be fun to share my top favorite gifts for the gardener or flower lover in your life. These are listed in no particular order.
Cordless Blower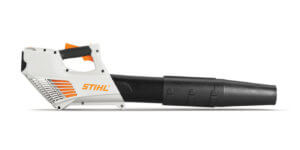 My husband bought this as a gift for us for Mother's Day / Father's Day this past year. We love it! (Ladies, trust me. Ask for a power tool from your husband! He will actually enjoy shopping for it and he doesn't have to figure out the right size, color, brand, etc. Then go and buy yourself that perfect fitting sweater. It's a win-win). It couldn't be easier to use and doesn't have the stink of a gas-run version. It's lightweight so that even small children can use it (not that I know 😉 ). If you like your porches, barn, garden shed, outside window sills, etc. clean and tidy, then add this to your list!
Hunter Clogs
This is the main item on my wish list this year. (hint, hint). I usually garden in old tennis shoes, which end up muddy and wet. Easily slip these on and off; keep your feet nice and dry. The same maker of your favorite rain boots now has the perfect gardening shoe as well. While you're shopping at Terrain, also check out one of my favorite books.
Flower Scissors
A gardener can never have enough clippers. I keep several styles handy at all times and like the ARS brands. But I have a pile of THESE barebones that I love to use in my flower classes and keep hanging at my desk area because I love the way they look too.
Books! Books! Books!
Amazon has made it easier than ever to have access to so many beautiful and informative gardening books. If you're on a tight budget, check out your local used bookstore. I've found some treasures inside second-hand stores. My favorites for both inspiration and for display (and in addition to Terrain's book) are:
Seed Packets
Floret has put together some lovely color and variety mixes and even packaged them so that they make a wonderful gift for any flower lover. Floret Farm's Cut Flower Garden is the book that sparked my desire to flower farm and is full of inspiration and seasonal help for growing beautiful blooms.
And while you're at it, check out their newest book, Floret Farm's A Year in Flowers, available for preorder now. (This would also make a great follow-up, Valentine's Day gift). Their daily planner is also a favorite (and is the other item on my wish list!).
Floral Notebook
Half the fun of gardening is the dreaming and planning of the garden. These sweet notebooks are perfect for jotting down gardening quotes, doodling garden design ideas, creating planting schedules, or just jotting down seasonal notes such as when and what was planted, how well it bloomed this season, etc.
Also, check out Rifle Paper Company's garden party floral monogram mugs and floral corkcicle drinkware.
Watering Can
A flower lover can never have too many watering cans. Antique malls and garage sales are a fun place to find unique watering vessels, but this one is a great, all-purpose can that is perfect for keeping beautiful blooms alive. I keep this one in my house to water my indoor plants. And speaking of indoor plants…
Houseplant Subscription
Since Christmas falls in winter (duh), houseplants are a great way to enjoy gardening when there's not much gardening outside. A friend gifted me "succulents in a box" a few years ago and it was one of my favorite things! Plant lovers understand the excitement over each variety, each color, each new plant. You can choose a subscription for beginners, or for low light, or for pet (and I would assume kid) friendly. So cool.
Garden Candle
I'm such a sucker for a good candle. My very favorite botanical Christmas scent is Thymes' Frasier Fir. Also available in the classic scent are car sachets, room sprays, travel tin candles, soaps, and all-purpose cleaners. Any of these make a great hostess gift as well. If you're ever through Hico, Texas, Wiseman House Chocolates carries Thymes. And while you're there, you MUST also buy chocolate. Seriously the BEST chocolate you will ever taste. You can't go wrong with a box of signature collection truffles, chocolate pecan caramel clusters or toffee. (Their chocolates can also be purchased online. Yippee!)
Bouquet Subscription
As a sold-out flower lover and flower farmer, I believe that fresh flowers inside a home and/or business add coziness and cheerfulness that we all want. So this is a shout-out to all of my fellow flower farmers! Most growers offer spring, summer, and full-season CSA subscriptions. (Community Supported Agriculture).
Buying a subscription both helps farmers purchase and plan their crops AND will also make recipients so very happy–all summer long! It's truly the gift that keeps on giving. Scroll through this directory or this directory to find a grower near you. You'll be blown away at the quality, fragrance, and charm that these dedicated farmers are cultivating and are ready to share with you!
(And, if you live in the Stephenville area, check out my bouquet subscription. 🙂 )
Happy holiday shopping! I hope that some of these gifts find their way to your loved ones (or share this list with your loved ones so some of these gifts will find their way to you!).
Merry Christmas to all!
Katie
(Fellow growers, please post your farm name, location and contact information in comments to help fellow flower lovers find you! )