Can you grow these favorites in the south?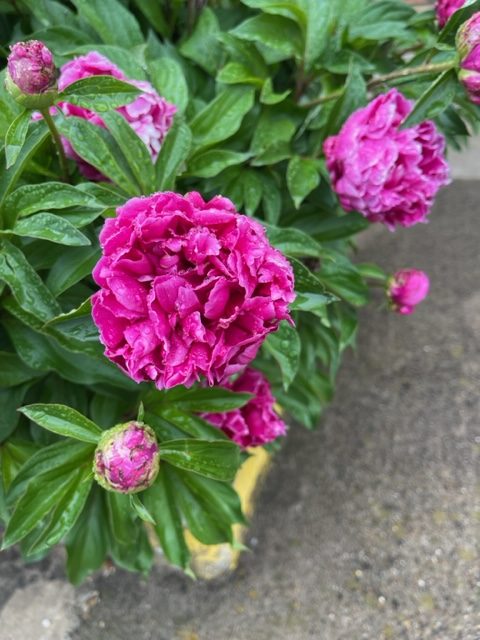 Everyone loves peonies, but they are typically very challenging in the south
One of the flowers I'm asked about most is the peony. They are a perennial favorite, and the large, fluffy blooms are hard to resist. Beautiful alone, clustered in a vase, or mixed with other types of blooms for a lovely, romantic flower arrangement.
Since peonies are at home further north, thriving in places like Alaska, trying to replicate these conditions is the key. Next is choosing varieties that bloom early before Texas heat takes over. Here are ways to do this:
Location & conditions:
plant a peony bed facing north and on the east side of your house or structure
"full sun" does NOT mean Texas full sun. Shelter them from the hot afternoon west sun (but not in the shade–they do need sun and lots of reflected light)
choose (or create) nutrient rich soil and water consistently (especially in dry years)
mulch around the base of the plant to help retain moisture and prevent weeds
make sure to follow planting instructions carefully–these are planted very shallow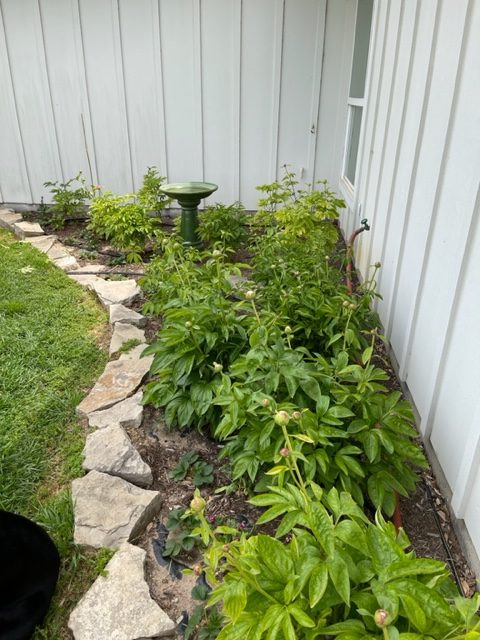 Varieties to consider:
This is as important as location. Early blooming varieties will perform best. Peonies like a COLD winter, so know that their blooms will depend on how cold our winters are. Some years they will perform better than other years. I've heard of some gardeners placing ice around their precious peonies if the winter hasn't had multiple freezing days. This is hardcore. No judgement from me if you choose this route. For the love of peonies.
Also remember, it takes at least 3 years for a peony plant to establish and produce flowers with long enough stems to cut (do not cut into the plants before then, no matter how tempting it is when they pop out a few sweet, small blooms before then).
Garden peonies for TX (also called Chinese peonies or common garden or lactiflora peony, herbaceous peony–what you think of when you think "peony"):
coral charm (lovely hot pink coral color fading to blush as it opens and finishes blooming
duchess de nemours (white full blooms)
bowl of cream (full white with yellow centers)
Itoh peonies for TX (a cross between herbaceous and tree peonies, typically with fewer flower petals and showy centers):
bartzella (lemon yellow fading to pale yellow, darker center)
Claire de lune (single white flower with striking yellow stamens)
garden treasure (golden yellow with caramel colored centers)
julia rose (semi-double bloom starting cherry red then blooming apricot to warm blush)
Also noteworthy:
When I first began growing flowers, I attended a workshop hosted by famed flower-growing duo, Frank and Pam Arnosky of Arnosky Family Farms in Blanco, Texas. They were experimenting with peonies in Texas (and now have an entire peony farm in the Davis Mountains–where the plants can enjoy consistent cold (for Texas) winters as well as a peony farm up north). They had the best luck with festiva maxima (full white peony) and felix supreme (hot pink). I plan to try those as well.
We could talk about so much more, but I hope this gives you some encouragement to try planting a few peonies. Remember, prepare your planting area in late summer and plant your peony roots in the fall.
Happy planting!
Katie